34 Passage Street in Fowey, Cornwall
COVID19: Rest assured that we will be adhering strictly to all government guidelines regarding cleaning and the safety of our guests. Contact us for more details.
This beautiful home sleeps ten in four bedrooms across three floors with stunning estuary views, a moment's walk from the heart of Fowey.
Number 34 is the perfect place to watch the world pass by the window on the river whilst still having the amenities of Fowey close to hand.
It is a spacious riverside property in the town of Fowey, with views of the River Fowey throughout the property. It has three bathrooms, a large kitchen, dining, and seating area and a wide staircase. It was renovated to a high standard in 2013.
Just across the water is charming Bodinnick, as shown below, including the house Ferryside where Daphne Du Maurier wrote The Loving Spirit.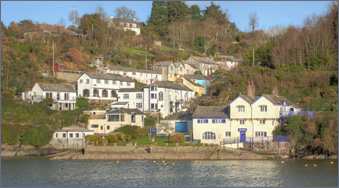 ---
Property features
Modern riverside house in the heart of Fowey, Cornwall.
Fresh modern furnishings, uncluttered interiors and uncompromising attention to detail.
Lounge overhanging the River Fowey, with panoramic views of the river.
Fully equipped modern kitchen with sociable dining space, with room for all to sit down together.
Four spacious bedrooms, two with river views and one ensuite.
Balcony with seating area, looking across the river.
Practicalities: washing machine, microwave, dishwasher, smart TV's. DVD and CD player, wi-fi.
Parking in local long stay car park.
The local area is awash with great places to eat out, including Sam's on the Beach at Polkerris or stroll into Fowey for a local pint.
Sorry but we can't accept pets
---
Rates and availability
These are guide prices for a week-long holiday in 34 Passage Street, Fowey. Please contact us for a quote.
We have a minimum three night stay throughout the year. Arrival and departure days can be flexible.
| | | |
| --- | --- | --- |
| Season start | Season end | Cost per week |
| 3 June 2022 | 14 July 2022 | £1590 |
| 15 July 2022 | 11 Aug 2022 | £2535 |
| 12 Aug 2022 | 18 Aug 2022 | £2700 |
| 19 Aug 2022 | 8 Sep 2022 | £2535 |
| 9 Sep 2022 | 13 Oct 2022 | £1175 |
| 14 Oct 2022 | 27 Oct 2022 | £1440 |
| 28 Oct 2022 | 16 Dec 2022 | £1025 |
| 17 Dec 2022 | 4 Jan 2023 | £2370 |
| 5 Jan 2023 | 9 Feb 2023 | £925 |
| 10 Feb 2023 | 23 Feb 2023 | £1175 |
| 24 Feb 2023 | 30 Mar 2023 | £1025 |
| 31 Mar 2023 | 13 Apr 2023 | £1535 |
| 14 Apr 2023 | 25 May 2023 | £1340 |
| 26 May 2023 | 1 Jun 2023 | £1535 |
| 2 Jun 2023 | 13 Jul 2023 | £1685 |
| 14 Jul 2023 | 10 Aug 2023 | £2650 |
| 11 Aug 2023 | 20 Aug 2023 | £2800 |
| 21 Aug 2023 | 7 Sep 2023 | £2650 |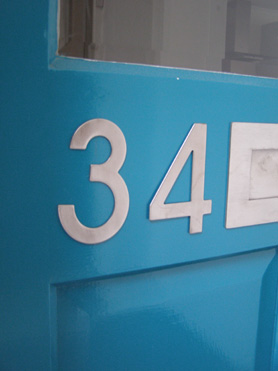 ---